Downpour is a ministry specializing in
Equipping and Resourcing Your Church!
Sign up to get the latest Content on:
- Training
- Ministry "How To's"
- Q&A
- Encouragement
- Freebies You Can Use Today!
We provide tools for:
- Pastors
- Worship Leaders
- Musicians & Artists
- Tech Team Leaders & Members
- Full-time to Volunteer

"I am driven by a calling to help ministries
reach those whom God has brought through
their doors. Through that last 15 years,
I have led Worship departments in churches
across the country ranging from 100 - 4,000
members. Through discovering the unique
gifts of your church, together we can build
strongly engaging ministry and take your
impact to the next level!"


Latest from the Overflow – Ministry Training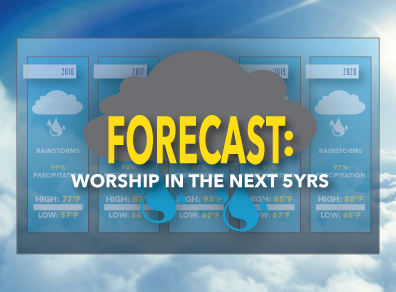 Check out this preview of the Forecast! Fill out the info below to receive this video for FREE! "I really don't like SPAM and have no interest in flooding your […]
Check out More...
Latest from Downpour's Workflow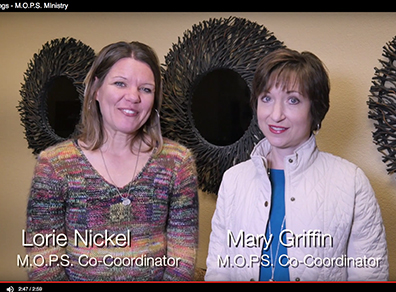 Are you looking for a short video to promote the great things going on at your church or place of business? Downpour takes care of everything from Scheduling, to Capturing […]
Check out More...
Testimonials
Ken Jansen is an immensely talented worship leader with a heart for God and a passion for ministry. Ken's vision for strengthening churches through creative, impactful worship can provide churches the needed direction and focus necessary to dramatically improve existing worship ministry programs and, in turn create more vibrant and difference-making services for Churches. I know that, as a musician Ken brought out my very best. I know he can do the same for worship ministries everywhere. I recommend Ken highly and without reservation.

Jon Boba
Christenson Advisory Services Managing Principal
I started "working" at my church at a young age- playing viola with the worship band at the age of 12. During my service at that church, I saw worship leaders come and go, step up and run away. My experience varied drastically under the leadership of each person. I can honestly say that under Ken's directing of the worship arts at my church when I was in my late teens/early 20's, I was not only encouraged to use my gifts, but pushed to better my art. Ken was accepting of all ages and skill levels (and not the "just turn the volume down on her mic, please" way)- he came along side all of us to make us greater. Ken is inspiring and encouraging, and a great person to work with.
Blakeley Menghini
Professor of Violin/Viola and Orchestra at Greenville College
Ken is one of greatest mentors and friends I could have asked for. I started playing on worship teams with Ken when I was a freshman in high school. I had a lot to learn at that time and Ken really took me under his wing and helped me to develop as a young Christ follower first, and a musician second. He taught me that as a worship team, it is our goal to be nothing more than a mirror. We want the audience to look up at us but have their gaze reflected upwards to The Lord, we are just there to facilitate the experience. To this day I still hold close those values he taught me when it came to worship, music, and simply pursuing the Lord. I've never known Ken to be anything but genuine, encouraging, and loving. I consider him to be one of the best at what he does.

Laurent McKinley
DBU Strength and Conditioning
I had the pleasure of working with Ken as a sound tech.  What strikes me about Ken, aside from his technical excellence as a musician and arranger, is his ability to bring together groups of people with vastly differing skill levels and mold them into a cohesive worship team.  His patient and friendly style puts people at ease and helps them focus on the goal of worship.  He has the ability to make the worship experience see far beyond the "performance" on the stage and instead see the wonder of the Creator.  I highly recommend Ken for your worship ministries.  You can be confident that he will bring a level of excellence and creativity to your program, with a congenial spirit and an upward-focused mindset.

Andrew Grant
Construction Manager, Production Technology Team at Oerlikon Balzers
I have known Ken for many years, interacting with him both in and out of music settings. From my years of being a musician, I have come to know a good leader and well-rounded musician when I come across one. I have had the privilege of working with Ken as a stand in musician on numerous occasions. Every practice has been well organized and structured. Ken has a vision for how to mold the music to accompany the message and lead people to Christ's presence. I have played in many different music scenes as well as at many churches, and I can honestly say that Ken Jansen has not only a gift for music, but more importantly, a gift of helping lead congregations to Christ.
Ken is well-educated and has the experience necessary, but most of all has a heart striving to follow Christ. I would recommend Ken for any musical guidance and service.

Dan Monroe
Structural Design Engineer at WisDOT
I have known and worked with Ken since 2007 when I was serving as executive pastor of a large multi-site church.  Ken joined our staff as Lead Worship Pastor for our main campus and for our multi-site network.  Ken did an excellent job leading our worship department and mentoring worship leaders at our other campuses.  He also demonstrated leadership in other creative areas: sound system design, stage design and lighting, developing creative supportive elements for the worship experience and the weekend teachings.  He has also helped extensively with graphic arts and website development.  Two noteworthy qualities of Ken's leadership are his pursuit of excellence and his desire to maintain loving, harmonious relationships among the teams he leads.  You can be confident Ken will raise the level of God-honoring artistic excellence while leading his teams in a gracious spirit.

Ron Langford
Senior Pastor - The Church at College Station
Ken has a strong music background both in education and experience, but a humble and Christ-like way about how he leads a team; and consequently how they lead the church in worship.  My observation is that Pastor Jansen is competent in all aspects of worship leading.  From songwriting to arrangements for solo to large groups; from lighting to sound and stage design; from team building to discipleship.
Laura McKenzie
McKenzie Administrative & Consulting Services